Click to receive all EVRNC Agendas!Subscribe
Click for access to all online meetings!Zoom Links
Get 4 free home Covid tests shipped to you. Visit https://www.CovidTests.gov/ to get free at-home Covid tests delivered to your door from a new federal program! Up to 4 tests may be ordered per household. USPS shipping is free; orders go out in about 7-12 days.

Please take some time and join us at our Next Outreach Committee Meeting on Jan. 19, 2022 @6:30 PM.  Share with us what makes Elysian Valley Special.
Be a Voice for Your Community! Join the EVRNC in 2022!
We are looking for a few motivated community members to join the Elysian Valley Riverside Neighborhood Council! 5 At-Large Seats Vacant, 1 Community Interest-At Large
Are you a Stakeholder in the Elysian Valley Riverside Neighborhood Council?
If you are an Elysian Valley stakeholder (you live, work or own property within the boundaries of Elysian Valley), you are eligible to serve as a Board Member At Large. If you have an ongoing, substantial involvement with an organization that has a physical address in Elysian Valley, you may be eligible to fill our Community Interest seat. See the map of our boundaries here.
About Neighborhood Councils
You can learn about the unique role Neighborhood Councils play in our city by visiting https://empowerla.org/about-neighborhood-councils/.
The Elysian Valley Riverside Neighborhood Council meets the 2nd Wednesday of every month at 6:30pm. Meetings are currently held on zoom.
Get the details about our council, including committees and bylaws here: https://empowerla.org/evrnc/
How to Apply
Fill out this form OR simply send an email expressing your interest in being considered to our board president Carrie Sutkin (carrie.evrnc@gmail.com).
We hope to see you soon!
Complete Survey for Metro for Chance to Win $50 Target Gift Card or a Monthly TAP Card
Los Angeles Unified School District Board has named a new Superintendant: Mr. Alberto Carvalho. Also a new LAUSD DISTRICT MAP has been approved. Click on the Map to get more graphic details.
The Approved new Los Angeles City Council Redistricting Map is now available. Elysian Valley Continues to be part of CD 13. Click on Map to View Full Council District 13 Boundaries. 

The COVID-19 vaccine is free.
Vaccines are available for everyone age 5 and over.
You will not be asked about your immigration status when you get a vaccine.
No appointment is needed at many locations.
Allesandro Elementary School
Eco Urban Gardens and Elysian Valley Riverside Neighborhood Council hosted an urban gardening workshop October 2, 2021 at Allesandro Elementary! Students learned how to plant a seedling, propagate a seed, identify beneficial insects, and control pests using intercropping and other organic methods. Our teacher Alan even brought his insect collection for students to get hands on with some creepy crawlers. Everyone worked hard, enjoyed a healthy lunch, and went home with raffle gifts!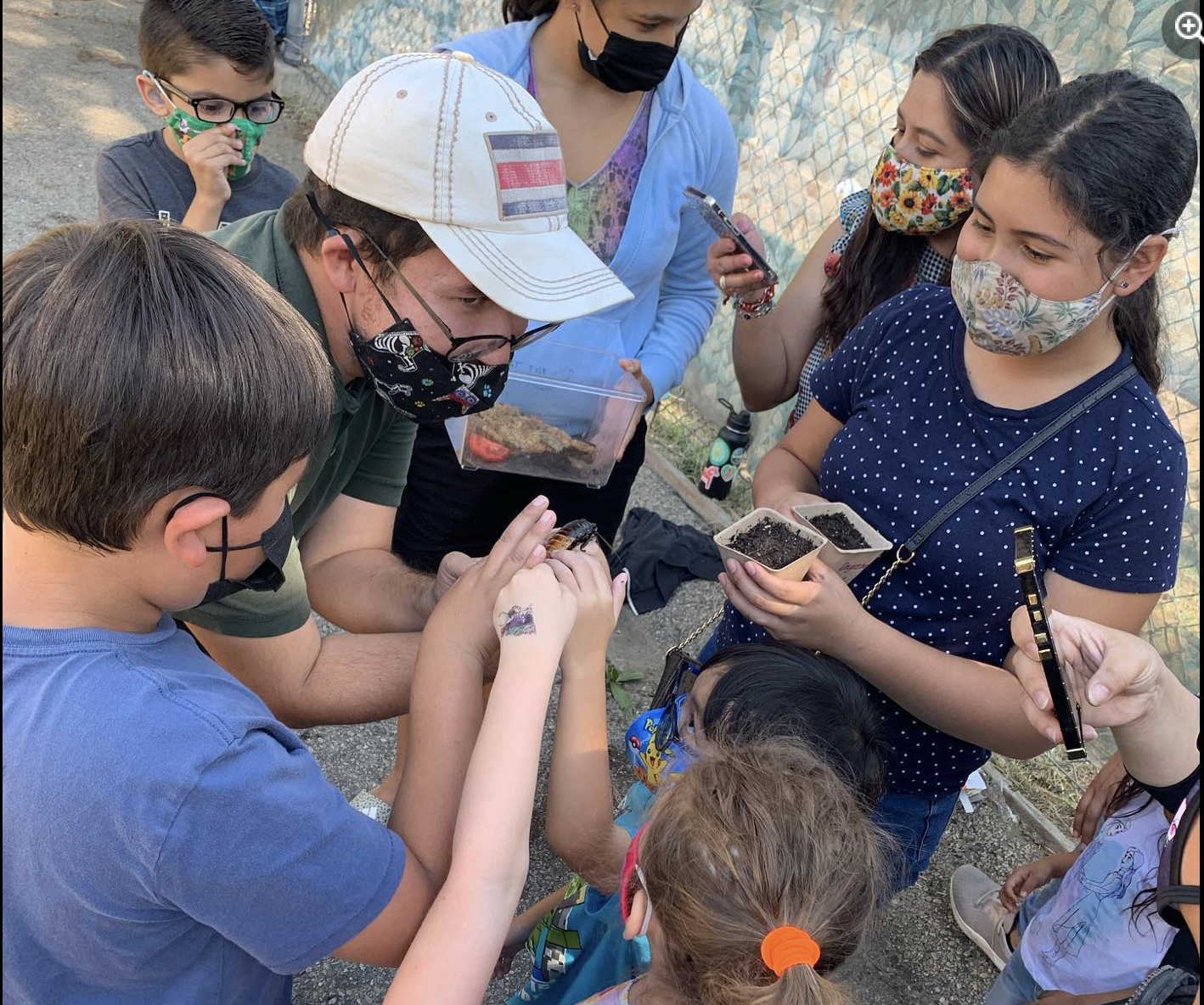 I
n May of this year, the Elysian Valley Neighborhood Council (EVRNC) voted to approve funding a $5,000 Neighborhood Purpose Grant (NPG) to the Friends of the Cypress Park Library in order to buy hundreds of books in both Spanish and English for our local library. On Saturday, August 28th, the EVRNC was invited to visit the library to help prepare the …
READ MORE
Get Informed, COVIV19 Information and Resources available to our Community and Neighbors updated on a Daily Basis
Credible Sources for LA-area Coronavirus Information & Resources: